Frequently Asked Questions
TOSA LIFE SPAN TOSA AND KIDS TOSA AND ANIMALS TOSA GUARD DOG TOSA DOG SPORTS TOSA HOUSING TOSA GROOMING TOSA HEALTH CARE TOSA BSL
What is the average life span of a Tosa?
Actual statistics of average life span in the breed is not available, but it is said that the average life expectancy of a Tosa lies around 10 to 12 years of age. They mature slowly and generally remain strong, youthful and playful well into their old age.
Nelson, playful as ever, 9 years old.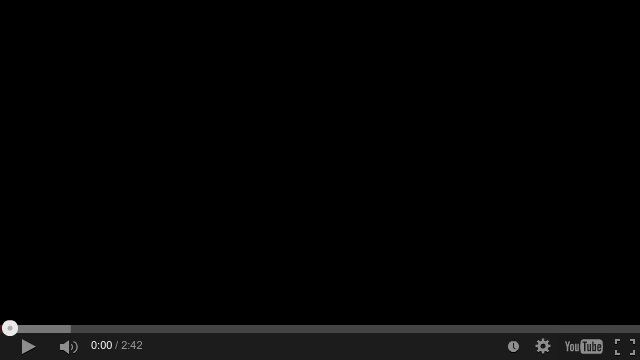 Can a Tosa get along well with children?
In general, a Tosa is a giant child-loving life-size teddy bear. They love to cuddle and snuggle, they are sensitive to their humans mood, and they are patient and understanding, which makes for a great temperament to have around children of any age.
More than anything they love to wrestle, too. This means that they can easily forget how strong and big they are. They mean no harm, but can get onto a collision course when enthusiastic. Ferociously wagging tails are generally not accepted well in a toddler's face... So in order for it to work with smaller children, you'll need to provide the dog with proper guidance and you'll want a kid that has been taught to behave appropriately around (big) dogs.
For older kids, however - let's say 8 years and up - the Tosa's love for physical play is an absolute joy and they'll quickly become best friends forever. They will accept your children's friends into the house as well, as they generally are not over-protective, especially once they notice 'a green light' from their owners.
Can a Tosa get along well with other animals?
We are not going to sugarcoat it: Most Tosa's are not 'friendly by default' towards other dogs, livestock, poultry and small game. Which doesn't meant that they can't live together with them peacefully. We'll explain...
The Tosa used to be bred for dog wrestling tournaments in Japan (a different style of fighting, but still). This generally complicates mutual contact with other dogs. They will not provoke other dogs, but might easily feel provoked by medium and large-sized dogs, in which case he will almost certainly (over)react. In other words: A Tosa is not looking to start a fight, but he will definitely not flinch when challenged.
The ancestors of the Tosa originally were boar hunters, and some other lines of hunting blood (along with other types of dogs) were mixed into it as well to create the breed as we know it today. So to a certain extent, there definitely is a varying degree of hunting instinct present in the Tosa. They are however very sight-oriented - Most Tosa's forget that they actually have an outstanding nose - so movement ultimately triggers them to chase. When birds, cats, rabbits, mice, deer, foxes or small dogs go into 'flight response mode', the Tosa will want to catch them. Although they'll usually give up the chase pretty quickly, you'll want to make sure that they don't create a dangerous situation for themselves or others (like crossing a traffic-heavy road or twisting their knee) in the meantime. They will be deaf for your recall at that moment and come back only when they realize that their prey is way out of reach.
So what about animals at home? Tosa's love their family dearly, and that family may include any creature. There are Tosa's who are best friends with birds, cats, rabbits, chicken, goats, and horses, but they do need to be taught to be gentle with them. To promote a peaceful home situation in the case of multiple dogs, it is advised to make a male-and-female combination, as they generally go along very well. In the case of more dogs or same-sex combinations, it's best not to put together dogs of the same size, age and level of temperament, because they can be very unforgiving.
It is therefore of absolute vital importance to provide proper and on-going socialisation with other dogs and animals form day one. This will give the best chance of a Tosa that will show manageable and controlled behaviour as an adult.
Tosa with other dogs or animals
Is a Tosa suitable for dog sports?
The Tosa is well-suited for obedience, dog shows and for recreational scent tracking. The Tosa is aboslutely inapt to practice agility or any other swift sports like flyball, dog frisbee and their derivatives.
Once fully grown, Canicross could be a wonderful sport as well, provided that the dog can ignore hyper dogs that you as a team will have to pass by. Recreational hiking and biking is perfect for them - again, once fully grown - because they are athletic enough to endure longer distances with ease.
e Tosa is absoluut ongeschikt voor agility (behendigheid). De hond is hiervoor veel te zwaar gebouwd en deze sport komtm daarom de gezondheid van de hond niet ten goede. Voor sporten als flyball, Treibbal, dog frisbee en doggy dance geldt uiteraard hetzelfde.
De Tosa is wel geschikt voor gehoorzaamheidstraining. Het is een intelligente hond die quality time met de baas zeer weet te waarderen. Hij kán het dus ver schoppen in obedience, maar het zware werk ligt daarbij wel bij het baasje! Arrogantie, hoogheidswaan of het typische molosser-tempo om een opdracht uit te voeren, maken deze sport alleen voor de geduldige en volhardende trainer-handler tot een zeer leuke uitdaging.
De Tosa is niet geschikt voor pakwerk of andere vormen van verdedigingssport. Met een bijtkracht die de Rottweiler ruim overstijgt zullen de meeste pakwerkers een Tosa liever niet op de arm nemen. Bovendien vinden wij het volstrekt onverantwoord om een hond, die van oorsprong passief-agressief gericht is op honden en niet op mensen, toch te trainen om manscherpte te ontwikkelen. Men moet een Tosa niet willen leren bijten.
MOET IK EEN HEEL GROOT HUIS EN UITGESTREKTE TUIN HEBBEN OM EEN TOSA GOED TE KUNNEN HUISVESTEN?
Hoewel een Tosa geen luie hond is, zal hij in huis doorgaans erg rustig zijn en niet onbezonnen alles omlopen (mits opgevoed en volwassen). Een tuin is prettig zodat hij de ruimte heeft om los te lopen en wat op onderzoek uit te gaan. Veel Tosa's kunnen als ze eenmaal volwassen zijn immers niet meer los worden uitgelaten vanwege hun opstelling tegenover andere honden. Lichamelijke beweging is natuurlijk goed voor de hond.
HEEFT EEN TOSA VEEL VERZORGING NODIG?
Nee. Hoe minder een Tosa gewassen wordt, hoe beter. Neem hem als het echt nodig is liever af met een vochtige doek dan hem volledig in te soppen onder de douche. De hond uitbundig wassen zal in de regel ook niet nodig zijn, aangezien een Tosa geen overmatige hondengeur bij zich draagt en viezigheid zoals modder en zand direct tussen de haren uitvallen als de sneldrogende vacht goed droog is.
Een Tosa heeft een gemiddelde verharing. Losse haartjes van zo'n 2 cm dwarrelen dan uit zijn vacht. Dit kan tijdens de seizoenswisseling wat meer zijn, dan kunnen een paar beandelingen met een zweetmes en/of rubberen borstel uitkomst bieden.
HOEVEEL EET EEN TOSA PER DAG?
Vooropgesteld moet worden dat de hoeveelheid voedselinname uiteraard afhaneklijk is van de levensfase en levensstijl van de hond, en van de samenstelling en kwaliteit van het voer. Voor een indicatie voor een volwassen Tosa moet je echter denken aan ongeveer 500-650 gram brokken per dag of 1000-1250 gram kvv per dag.
IS DE TOSA GEVOELIG VOOR BEPAALDE GEZONDHEIDSPROBLEMEN?
Zie de pagina GEZONDHEID.